Also Available
---
A gentle, effective treatment containing Alpha Hydroxy Acids (AHAs). Night Cream will help to reduce fine lines and brighten the complexion.

A creamy balm to help restore radiance and firmness, leaving a smooth, revitalised skin with a naturally radiant glow.

This powerful treatment delivers instantly radiant skin and reduces the appearance of fine lines and pores.

With essential oils of Lemon and Lavender, our vitamin rich cream protects and conditions hands and nails.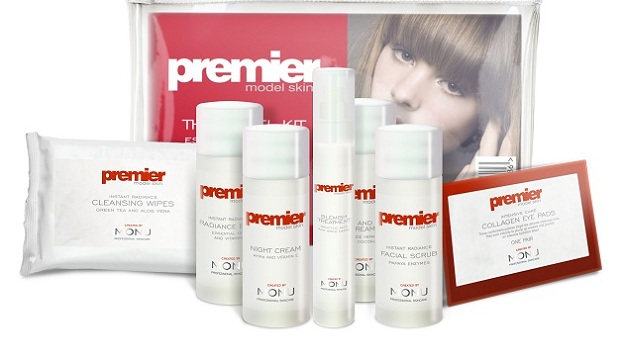 The Model Kit
---
Used by professional models, the Model Kit provides a capsule collection of skincare essentials specially formulated to help maintain a clear complexion and achieve "model skin".
The Model Kit consists of seven 30ml model essentials in a transparent zip-up pouch (all airport legal), making it perfect for maintaining model skin, whether at home or travelling.
The Model Kit contains:
Blemish Treatment, Cleansing Wipes, Collagen Eye Pads, Facial Scrub, Hand & Nail Cream, Night Cream and Radiance Balm.
---