Also Available
---
With Evening Primrose and Marine Collagen, our soothing eye cream for dry skin reduces the appearance of fine lines.

A creamy balm to help restore radiance and firmness, leaving a smooth, revitalised skin with a naturally radiant glow.

7 travel-sized essentials in an airport legal, waterproof pouch, ideal for maintaining a daily skincare regime – even on the road.

With essential oils of Lemon and Lavender, our vitamin rich cream protects and conditions hands and nails.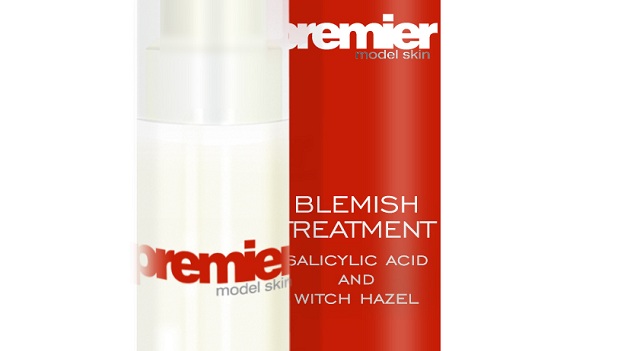 Blemish Treatment
---
Problem? Solved - If your skin decides to do its best to annoy or embarrass you at a crucial time, reach for Blemish Treatment.
Whether it's a rash, irritation or blemish that's spoiling your great looks, Blemish Treatment can probably take care of it.
Shake and pump and soon Allantoin, anti-bacterial Salicylic Acid and Witch Hazel will get to work in reducing the appearance of your blemishes.
Blemish Treatment from Premier Model Skin contains:
Allantoin | Alpha Hydroxy Acid | Camphor Essential Oil | Hawthorn Extract | Papaya Extract | Salicylic Acid | Witch Hazel
---