Also Available
---
With essential oils of Lemon and Lavender, our vitamin rich cream protects and conditions hands and nails.

A gentle, effective treatment containing Alpha Hydroxy Acids (AHAs). Night Cream will help to reduce fine lines and brighten the complexion.

A refreshing toner that helps to combat dryness and loss of elasticity. Comfort is restored and you feel rejuvenated and renewed.

With Evening Primrose and Marine Collagen, our soothing eye cream for dry skin reduces the appearance of fine lines.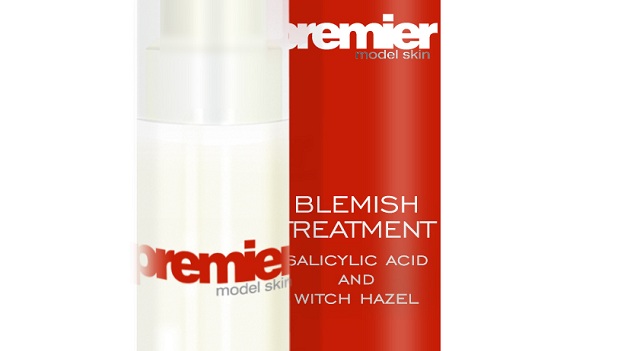 Blemish Treatment
---
Problem? Solved - If your skin decides to do its best to annoy or embarrass you at a crucial time, reach for Blemish Treatment.
Whether it's a rash, irritation or blemish that's spoiling your great looks, Blemish Treatment can probably take care of it.
Shake and pump and soon Allantoin, anti-bacterial Salicylic Acid and Witch Hazel will get to work in reducing the appearance of your blemishes.
Blemish Treatment from Premier Model Skin contains:
Allantoin | Alpha Hydroxy Acid | Camphor Essential Oil | Hawthorn Extract | Papaya Extract | Salicylic Acid | Witch Hazel
---